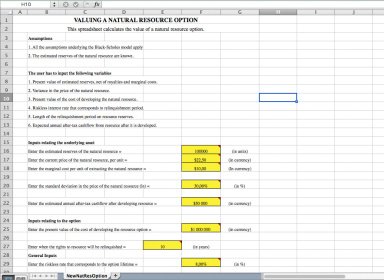 Valuing a Natural Resource Option
This model calclulates the value of natural resource option.
Prof. Aswath Damodaran offers you this Best Practice for free!
download for free
Add to bookmarks
Further information
Output:
- Value of the natural resource option
Assumptions
1. All the assumptions underlying the Black-Scholes model apply
2. The estimated reserves of the natural resource are known.