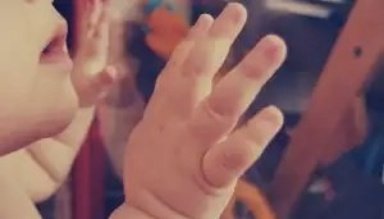 How to Master your Finances as a New Parent
Here are the keys to mastering your finances with your baby in tow.
Introduction
Great news, congrats! You're gonna be a parent soon! You must be thrilled (and likely worried out of your mind!)


Everyone gives advice, regardless of your wishes not to hear it. Here's how to make sure that the baby learns to sleep well! Here's how you save on diapers! There is this awesome trick I know to potty-train the baby - at 6 months!


So while your head is spinning from logistics (we need a bigger place, a nanny, grandma's coming in from Phoenix, time to tell my boss), you're likely to forget the basics - how to plan ahead and pay for Mini-Me.


While you may think that costs are always unexpected (which is partly true), the good news is that the two of you control the show.


Here are the keys to mastering your finances with your baby in tow:
Step n°1 |

Take common-sense (and not-so-common-sense) precautions to reduce financial risk for your family.

a. Take out a reasonably valued life insurance policy for each of you (parents) based on your lifestyle. You never know what can happen, but if it does, G-d forbid, at least the other spouse will not be left in a complete free-fall while raising a baby on his or her own.


b. Put aside a rainy day fund of 6-12 months of (your combined) salary. What if one of you gets fired or decides to quit a job?


c. Review and update (or create) your financial plan to understand your current spending and project increases in what you will need to spend with the baby around.


Budget appropriately for formula and other food, clothing, daycare/nanny, stroller(s), transportation, decreased income (due to time off for Mommy and/or Daddy). Don't be caught off-guard.


Project out the costs (lost income and/or benefits) of staying at home vs. returning to work, how long each of you can stay at home with the baby.


d. Take the opportunity to reviews your finances and taxes to maximize all advantages, whether by earning points from your credit card purchases, maximizing your employer's 401(k) or Roth IRA contributions, negotiating down fees and recurring expenses (phone, internet, cable).


e. Go into the birth with clear eyes about how you will pay for what and where the money will come from. Have a safety cushion and hedge your risk appropriately. Don't be caught off guard by "circumstances."

Step n°2 |

Adjust your tax status

Adjust your tax status when filing taxes and make sure to take advantage of the extra exemptions, child tax credits and child care expenses through pre-tax FSA (flexible spending account) and HSA (health savings account) contributions.

thumb_down Don't miss out on the major tax advantages of having a kid. Plan ahead for the extra expenses and do your best to take advantage of pre-tax contributions through available FSAs, HSAs.

Step n°3 |

Start a 529 plan for your kid.

Step n°4 |

Adjust your health insurance coverage to cover your baby ASAP.
add_shopping_cartContinue reading for free (70% left)