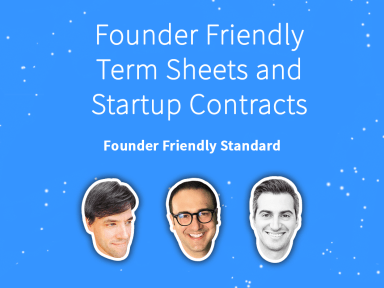 Founder Friendly Term Sheets & Startup Contracts
Addendum for term sheets, employment agreements, bylaws, etc. with favorable terms for entrepreneurs.
Eisaiah Engel offers you this Best Practice for free!
download for free
Add to bookmarks
Further information
Transform any term sheet template or startup legal agreement into one that meets the Founder Friendly Standard.
Bootstrapped/lean startups with revenue and a long-term vision. Make sure you have an attorney perform this work.
Startups without revenue that require large amounts of capital. Or, startups who try to use the Founder Friendly Standard without hiring an attorney.