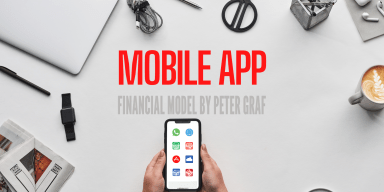 Mobile App Financial Model GIGA + Video Tutorial
This simple, but powerful financial model in Excel helps you to plan your mobile app business in no time. Its unique benefit is the One-Screen-Assumptions page.
Acquire business license for $99.00
Add to cart
Add to bookmarks
Further information
Build a resilient financial plan for your mobile app business.
Enjoy the one-screen assumptions page.
69-minute Video Tutorial with a step-by-step introduction.

If you look for a complicated model, that overwhelms you.