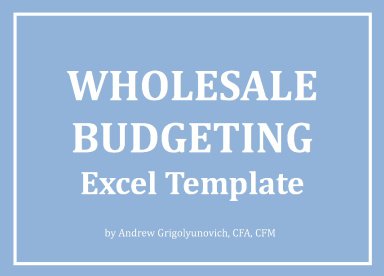 Wholesale Budgeting Excel Template
Wholesale Budget Template - project your company's financial performance.
Acquire business license for $99.00
Add to cart
Add to bookmarks
Further information
Help to make a budget or financial plan for the next year.
Planning of financial statements: Profit and Loss statement, Balance Sheet, Cashflow statement as well as purchases, inventory, payroll, rent, marketing expenses, etc. for one year.
The model is not applicable for several years projections.