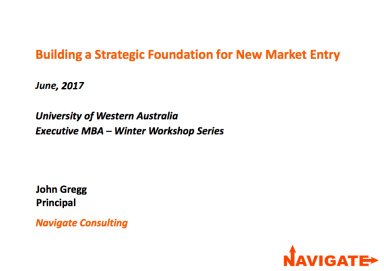 New Market Entry - Consultants Step-by-Step Guide
A 158 page PDF Guide to explain the "New Market Entry" Strategy for Consultants.
John Gregg offers you this Best Practice for free!
download for free
Add to bookmarks
Further information
This document which formed the key teaching material and takeaway for a course I deliver at one of Australia's leading MBA courses is to learn about these steps.
New market entry for products and services