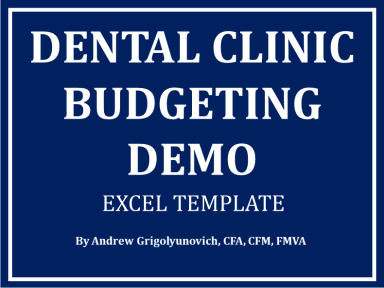 Dental Clinic Budgeting Excel Template Demo
Dental clinic budget template is a full-scale Excel template that forecasts financials for dental services companies.
Andrew Grigolyunovich, CFA, CFM, FMVA offers you this Best Practice for free!
download for free
Add to bookmarks
Further information
Help to make a budget or financial plan for the next year.
Planning of financial statements: Profit and Loss statement, Balance Sheet, Cashflow statement for one year.
The model is not applicable for several years projections.