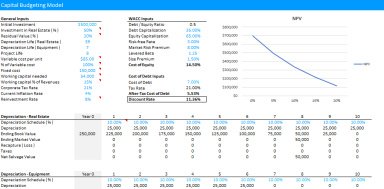 Capital Budgeting Excel Model
The Capital Budgeting model helps determine whether new projects or capital expenditures are worth the investment.
Alan Zielen offers you this Best Practice for free!
download for free
Add to bookmarks
Further information
To help assist in capital planning and to ensure capital investment is allocated towards profitable and value-creating projects.
Investing in new equipment or real estate
Any non-capital expenditure situation