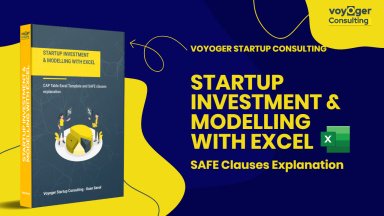 Startup Investment & Modelling with Excel
Have you ever thought about how much equity should you offer in exchange for an investment? Do you understand the mechanics of startup investment fully?
Acquire business license for $47.00
Add to cart
Add to bookmarks
Further information
If you want to calculate your equity dilution after any stage of an investment you will need our cap table template. You can calculate 4 founders, 1 convertible note investor, 1 seed investor, 1 Series A, and 1 Series B investor with the help of our automated Excel template. Moreover, you will be able to learn all the aspects of startup investment with our 150-page ebook.