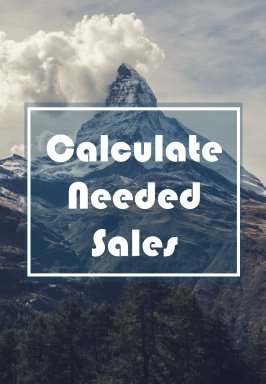 Calculate Needed Sales Excel Model
In no time at all, you will experience how to run a startup. Type in 5 figures in a spreadsheet and experience reality.
Acquire business license for $5.00
Add to cart
Add to bookmarks
Further information
Eye-opening application on what is needed to run a business.

You will be able to evaluate if you are on the right track for your new business.

You will get a rough estimate of your first operating budget.