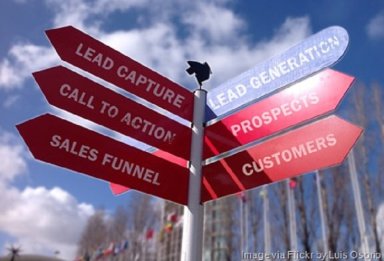 How to Have Lead Generation Success On A Limited Budget
7 Lead-Generation Tactics Thrive On Limited Budgets
Introduction
Contrary to popular opinion, viral marketing has not eliminated the need for old-fashioned lead generation to bring customers to a startup. Indeed, while the rules and technologies for lead generation have changed, Forrester and other experts still see it as the most effective way for businesses with limited budgets to maximize their return on marketing investment (ROMI).


One of these experts, David T. Scott, published a classic book that I recommend, "The New Rules of Lead Generation," highlighting the changes wrought by the internet and social media. His professional background includes having held marketing-executive roles at big companies as well as startups. 


Here is my summary of the seven most successful lead-generation vehicles he and I still recommend today, despite the popularity of viral marketing:
Step n°1 |

Search-engine marketing.

For new product startups, search engine marketing (SEM) is still one of the most cost-effective and scalable lead-generation approaches. It's also one of the most accountable, with in-depth data provided by search engines about performance. You can start an SEM campaign with as little as $50 today and get results very quickly.

Step n°2 |

Social-media advertising.

Social-media advertising relies on popular social media sites (such as Facebook, LinkedIn and Twitter) to generate leads through pay-per-click ads and tweets on sites that target customers in specific demographics. You bid on the amount you are willing to pay for a click or promoted tweet (such as $2), and a daily budget (like $1,000).
add_shopping_cartContinue reading for free (70% left)