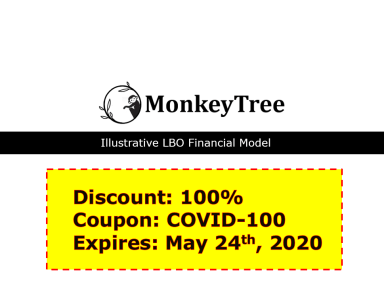 LBO Financial Model Template (Illustrative) - EXCEL
LBO (Leveraged Buyout) financial model for private companies (clean, simple, functional, and reusable template).
Acquire business license for $250.00
Add to cart
Add to bookmarks
Further information
Assess investment returns (IRR / MOIC) and value of a potential LBO candidate to PE buyers.
Background in financial modelling required. This model is designed for industry use by private equity and/or investment banking professionals.
Individuals with limited to no knowledge of financial modelling.