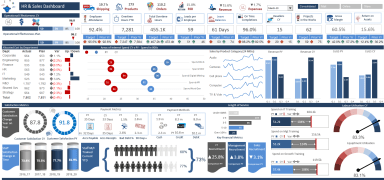 Human Resources and Finance Excel Dashboard
This is a high-quality KPI dashboard to monitor the performance of your Human Resource and Finance department.
Acquire business license for $149.00
Add to cart
Add to bookmarks
Further information
To give businesses a premium dashboard that tells their story in a ready made visual clean and clear layout.
When people have ready made data - this only needs to be added to the model.