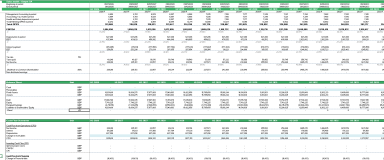 UK - Solar PV Excel Model
This model assesses the profitability of UK Solar Plant.
Acquire business license for $25.00
Add to cart
Add to bookmarks
Further information
-Assess solar PV investment based on the user assumptions
This model applies to UK Solar PV projects.
This model was used for many projects including solar PV projects on other countries than the UK. Necessary adjustments can be made to accomplish those results, if you need more sophisticated models, you can contact us and we will provide you a quote.