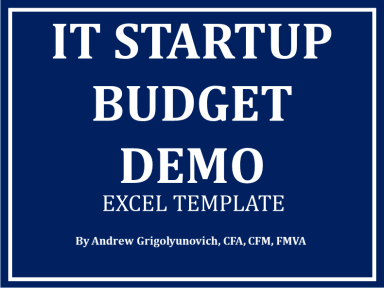 IT Startup Budget Excel Template Demo
IT Startup budget template - get control of your company's financials.
Andrew Grigolyunovich, CFA, CFM, FMVA offers you this Best Practice for free!
download for free
Add to bookmarks
Further information
Help to make a budget or financial plan for the next year.
Planning of financial statements: Profit and Loss statement, Balance Sheet, Cashflow statement as well as salaries, rent payments, marketing expenses, purchases, inventory turnover, etc. for one year.
The model is not applicable for several years projections.