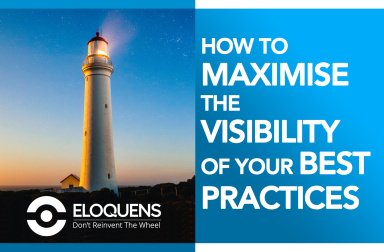 How to maximize the visibility of your Best Practices on Eloquens
Get some tips on how to dramatically increase your visibility as an author on Eloquens & maximize your downloads.
Introduction
You have just joined Eloquens as an Author. Great! Welcome to the community. You will find Eloquens is a very useful platform for you to:


- identify the people downloading your best practices
- increase the visibility of your best practices
- monetize your content
- certify the publication date of your content to protect your IP
- embed any best practice you have published on the site on blog posts or on specific web pages of your personal website thanks to iframes


Here is a step-by-step methodology you can follow to maximize your performance on the platform. All of these tips are based on successful strategies undertaken by Eloquens Authors ranked according to their statistical efficiency.
add_shopping_cartContinue reading for free (70% left)