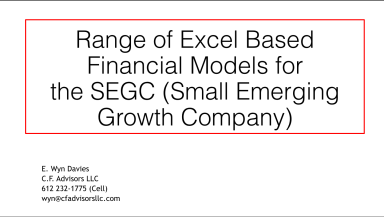 Excel based models for the Small Emerging Growth Company
Application of Excel models for the start-up company.
Wyn Davies offers you this Best Practice for free!
download for free
Add to bookmarks
Further information
To increase awareness of the tremendous range of Excel based models in the small emerging market sector.
When data needs to be transformed into intelligence