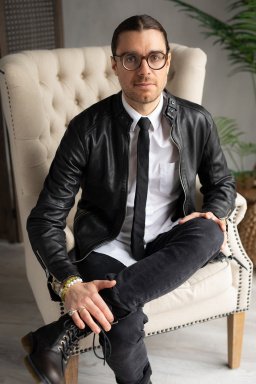 Benefits of mindfulness to entrepreneurs
In this video, I outline the many benefits of mindfulness to entrepreneurial success.

by Dr. Jeffrey Overall
Associate professor of entrepreneurship and strategy at Ontario Tech University. Co-founder and President of The Global Institute for Conscious Economics
Follow
Description
In this video, I outline the many benefits of mindfulness to entrepreneurial success by relying on my research and experience through the organization that I co-founded, namely: The Global Institute for Conscious Economics (GICE). In the video, I show how regular mindfulness practices, like yoga and meditation, lead to positive impacts on job performance, positive wellbeing, compassion, and empathy. Within a leadership context, through the expansion of one's mindfulness, leaders become more vulnerable, genuine, congruent, balanced, and authentic in their interactions. When this enhanced authenticity is integrated throughout the organizational hierarchy, managers are better able to engage with their subordinates by developing deeper interpersonal relationships, which translates into improved leadership capabilities and better decision-making. In general, the main benefits of mindfulness within an organizational context involve: better decision-making, an improved connection to others, increased happiness, job satisfaction, loyalty, productivity, creativity, innovation, and empathy.

GICE is a platform that promotes the connection between consciousness (mindfulness) and economics. GICE is a global movement that recognizes that we are in a state of crisis - a mental health crisis and a global climate crisis. To combat this, GICE is ushering in the new economy with its focus on people, planet, and profit. In our launch event of The Future of Work series, GICE hosted President Barack Obama in Toronto to 6,000 people in January 2020. With the limited voice that the youth of the world have on political issues, the audience was democratized through a 1:1 ratio. Every ticket purchased provided an opportunity for a young leader to be present.

This Best Practice includes
This is an MP4 video file
Dr. Jeffrey Overall offers you this Best Practice for free!
view video for free
Add to bookmarks