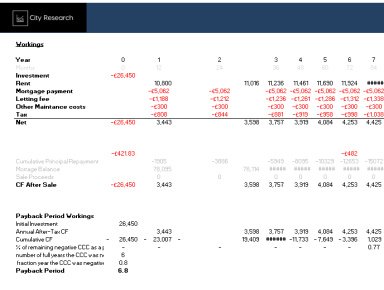 Simple Buy to Let Property Excel Model Template
A simple Buy to Let (BTL) Property Model with simple assumptions, calculations and valuation.
Acquire business license for $15.00
Add to cart
Add to bookmarks
Further information
Get a quick look of valuation and yields based on the publicly available pricing info of a Buy to Let Property.
Ideal for a quick check of rental yields and sensitivities
Not ideal for decision making and detailed analysis. A very comprehensive model (available on request) should be used instead for detailed calculations.