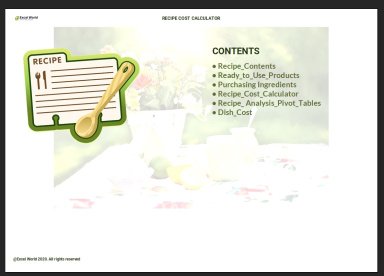 Kebabs, Sandwiches and Pizzas Recipes and Ideas...
This template helps Restaurant People to prepare Menu in the format of Reports for Management....
Ilgar Zarbaliyev offers you this Best Practice for free!
download for free
Add to bookmarks
Further information
It can be considered as one the useful template on behalf of Cooks and people who work in Restaurants...
Good for preparation for Pizzas, Sandwiches and Kebabs...
No menu for any traditional dishes...