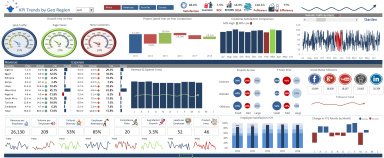 Data Trends by Month Dashboard Excel
This dashboard shows a range of operational, financial and HR information with comparison, trend and variance to plan.
Acquire business license for $99.00
Add to cart
Add to bookmarks
Further information
Provide highly detailed summary of key financial and non financial metrics in a succinct one page report.
Organisations or individuals who wish to incorporate operational data and make financial comparisons actual v plan and a range of key organisational data.
The file has a clean clear finish and is well laid out from inputs, calcs to outputs. The model is simple to follow and update.