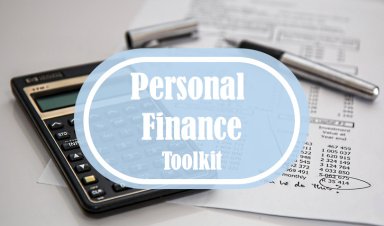 Personal Finance Toolkit
Manage and control your personal finance to stay wealthy

by David Connaughton
Owner, ROI-Team, Inc.
Follow 30
Description
Personal finance is a mysterious black hole to many, as evidenced by many of the bankruptcies and foreclosures in America today. Even when – or especially when – circumstances are unkind, there is value in knowing where one stands in order to devise a financial get-well plan. Unless one is incurably numbers-phobic, it is easier than commonly thought.

In the Personal Finance tool (part of the 'It IS Broke. Fix It!' toolkit), the key concepts and ready-to-use Excel forms are clearly explained and illustrated. The Personal Finance tool contains:

- A simple diagram showing conceptually how what you earn, what you spend, what you own, and what you owe are related
- Forms to create an intuitive income and expense plan (similar to an organization's Profit & Loss Statement), and to track what actually happens
- Forms to create an intuitive assets and liabilities plan (similar to an organization's Balance Sheet), and to track what actually happens

Wealth in financial terms means having enough money to not have to think about money.

If you're serious about building wealth, you'll need the right attitude and the right tools. This model is intended to help you gain the financial literacy required. It is very simple because building wealth is very simple - in concept.

The formats used in this workbook are straightforward and useful as a starting point for organizing personal finances for most people. You can enter your data directly into the worksheets or use them as a guide to create your own worksheets.

Note: No warranty is expressed or implied about their suitability to your situation, and we suggest obtaining professional accounting advice if your situation is complex or uncertain.

Everyone should – and CAN – control their finances. Try this free tool now.
This Best Practice includes
1 Excel Model
David Connaughton offers you this Best Practice for free!
download for free
Add to bookmarks