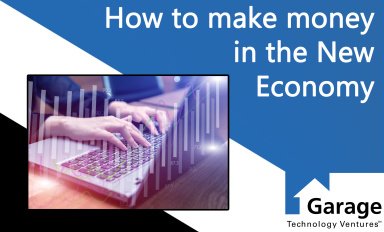 How to make money in the New Economy
Learn how to make money in the new economy by following 10 tips based on Revenue Bootcamp's workshops.
Introduction
A few months ago nearly 300 entrepreneurs came together at the Microsoft Conference Center in Mountain View, CA, for a one-day workshop called "Revenue Bootcamp." The event was billed as a way for entrepreneurs to energize their sales and marketing efforts by getting inside tips and techniques from the most successful practioners and experts, including speakers from Google, Glam Media, Photobucket, Federated Media, Facebook, Microsoft, Yahoo, and Google, as well as Chris Anderson from Wired Magazine, Mike Moritz from Sequoia Capital, Paul Graham from Y Combinator, and Guy Kawasaki from Garage Technology Ventures.

The audience really got into it, tweeting nuggets of insight to the outside world. Entrepreneurs who could not attend asked for videos from the conference, which were later posted by Rackspace, one of the event sponsors:Revenue Bootcamp Videos.

Overall, despite the general gloom from the macroeconomy and the fall-off in venture funding, there was a lot of positive energy and several useful ideas that came out of the conference. 
The most popular content or the basic service offering on your site should be free. Chris Anderson, author of, "Free: The Future of a Radical Price," suggested that a lot of companies on the Internet have learned the hard way that you can't charge money for the most popular content on your site. Better, make the most popular content free, drawing in prospective customers for your specialty content or services, which you can then upsell.

People pay more for deep specialization than for broad and shallow. Concentrate on providing the highest value to a well-defined group of prospective customers by being the best, most comprehensive, most specialized offering for a very particular need. Most generic offerings cannot command good conversion rates or good margins.

Trying to be all things to all people is a recipe for disappointment. You might get decent traffic, but you won't get good conversion, because you are not addressing a specific, differentiated need. You need to really understand your best prospective customers. Find the core interests and needs of the people who are most interested in what you have to offer, and target your offering and your marketing to them.
add_shopping_cartContinue reading for free (70% left)