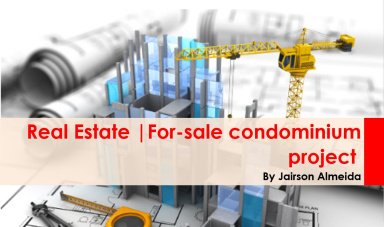 Real Estate Condo Development Model - With Pre-sold units
This is a fully functional, institutional quality and dynamic for-sale condominium project.
Acquire business license for $40.00
Add to cart
Add to bookmarks
Further information
Evaluate the feasibility of a for-sale condo/townhouse development project (with pre-sales ) from an investment/investors point of view taking into account various parameters such as operational, leverage, construction costs, equity structure, etc.
Real Estate Development of a for-sale condominium project, with some small adaptation it can also be applied to real estate investments types of property
Does not work well for non-real estate businesses.