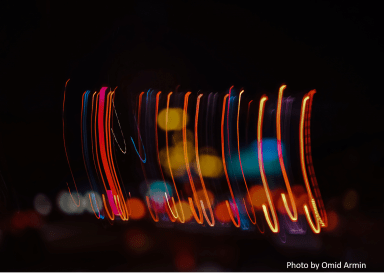 Get a Loan for your Business in a Few Easy Steps
INFORMATIVE READINGS - Adopt a dynamic approach to get your credit request approved by the bank

by Dr. Gian Paolo Avanzo
Founder and CEO at Crown Consultancy Services Ltd, I worked as CFO and SAP senior FICO/Project/Transformation manager worldwide. I am committed to inspiring awareness of Best Planning Practices.
Follow 16
Description
WHO SHOULD READ THIS DOCUMENT?
Entrepreneurs, Managers, CFOs, Controllers, Financial Managers, Key Users, Auditors, Tax Advisors, Bank Managers, Financial Analysts, Management Consultants, Business Professionals.

TOPIC
Enlist the bank as your partner adopting a proactive attitude that exceeds the bank's expectation and drive to the approval of your credit request.

In other words, you need to stay out of the crowd!

Before you start this journey that will, hopefully, end with the approval of your credit application just sit down and take a breath.

It may sound difficult but you need to start seeing the bank as your new partner, a sort of shadow shareholder with expectations on your business adventure to get their own part in the share of mutual success.

Why this may sound so difficult?

Well, banks are often perceived as grey greedy stakeholders which are only interested in getting their own reward and have little consideration for your business other than just reading your financial statements and information.

When you get a shortlist of banks and start having your first meetings with them, don't just listen to their long list of requests, but start making your requests too.

How is this possible? The bank is a monolithic subject and quite rigid on diverting from its rules and policies.

Here comes the trick: exceed their expectations!

Read how to win the bank in this document.

OUR INNOVATIVE EXCEL/VBA SOLUTION FOR ENTERPRISE INTEGRATED FINANCIAL PLANNING (EIFP)
We, at Crown Consultancy Services, know that it is possible to develop an Excel application with the highest degree of security, data consistency and reliability to elevate Excel to the rank of professional EIFP application.

For this reason, we designed, developed and market ProfitQube™ – the first and the only EIFP software – that brings together the ease of use of Excel, the power of VBA language and the end-to-end business process simulation for manufacturing, trade and services companies within one modelling environment.

ProfitQube™ is a simulation software tool that provides Excel interface for modelling complex integrated financial projections producing IFRS Financial Statements with Charts, KPIs, Ratios and more.

ProfitQube's mission is to enable SMEs, Large Organizations and Financial Professionals to manage budgets, forecasts and plans for critical decisions.

New Product - ProfitQube™ Consolidation is now available.
ProfitQube™ Consolidation is a management accounting add-on of ProfitQube™ which enables the consolidation of Income Statement, Balance Sheet and Cash Flow (Direct and Indirect).

The consolidation process is aimed both for corporate internal control, plan, budget or forecast and for evaluating strategic investments and joint ventures.

Crown Consultancy Services Company is a leading provider of EIFP financial simulation software.
This Best Practice includes
1 PDF Document
Dr. Gian Paolo Avanzo offers you this Best Practice for free!
read for free
Add to bookmarks