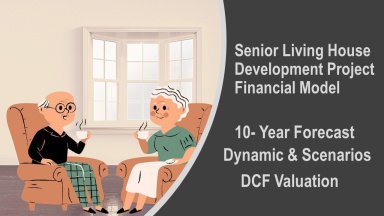 Senior Living/ Retiring House Development DCF Model
DCF financial model of a senior living house development project with comprehensive three financial statement forecasts and scenarios selection options.
Acquire business license for $40.00
Add to cart
Add to bookmarks
Further information
Allow users to learn about the retiring house development project and evaluate investment feasibility.


Both for educational and business purpose.