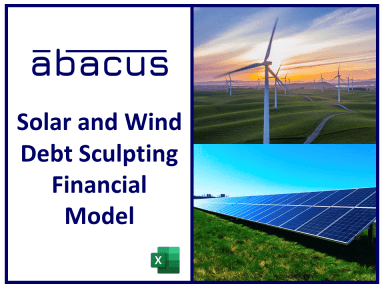 Abacus Solar & Wind Debt Sculpting Financial Model
Free, debt sculpting financial model for solar, wind, and other renewable energy and PPP transactions.
AbacusPF offers you this Best Practice for free!
download for free
Add to bookmarks
Further information
Serve as a template for solar and wind energy transactions, across many jurisdictions.
Utility-scale and commercial solar PV, wind, and other PPP transactions requiring a sculpted debt amortization profile.