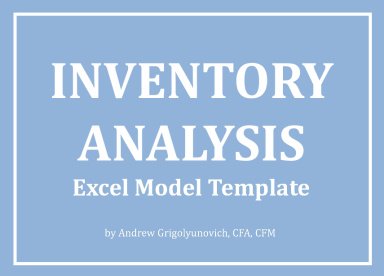 Inventory Analysis Excel Template
An analytical tool that is very useful for distributors, retailers and others willing to evaluate inventory management.
Acquire business license for $29.00
Add to cart
Add to bookmarks
Further information
To help analyze inventory, product groups and categories, its turnover, mark-ups and other ratios.
Decision to increase/decrease product group/category. Find out best performers and underperformers.
Non-inventory/product related analysis