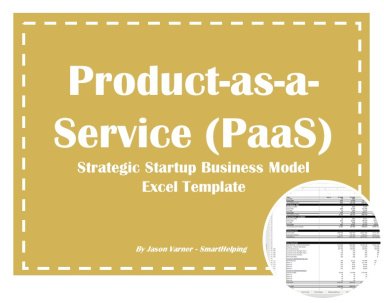 Product-as-a-Service (PaaS) - Strategic Business Modeling Planner Excel Model
This is a startup financial model geared directly for a product-as-a-service business. Includes financial statements / cap table.
Acquire business license for $70.00
Add to cart
Add to bookmarks
Further information
Test the feasibility of a PaaS business model per various assumptions.
A product-as-a-service model with up to 3 pricing tiers.
If you have more than 3 pricing tiers.