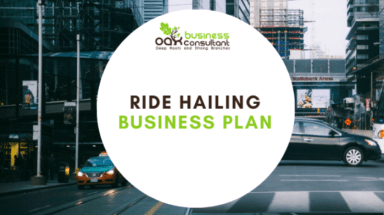 Ride Hailing App Business Plan
This business plan will answer all your tough questions and includes all contents of the plan. A ready-to-use template.

by Oak Business Consultant
Our mission is to be the industrial leader and pioneer in our business domain
Follow 11
Description
Ride-Hailing App Business Plan

The Ride-Hailing App Business Plan contains all business planning contents for startup needs, which will help the user get thoughts organized. It can provide a guideline so that you're not stuck looking at a blank page trying to figure out where to start as Oak Business Consultant has filled most of the sections with references. Additionally, it shows you the general layout of a standard online business plan.

The Ride-Hailing Business Plan provides instructions for each step of your business plan and outlines the following contents:

1. Executive Summary

2. Opportunity and Key Success Factors

3. Expectations

4. Market Size and Forecast

5. Marketing Plan

6. Competition

7. Marketing Strategy

8. Marketing & Sales

9. Marketing Plan

10. Sales Plan

11. Operational Plan

12. Financial Plan



Benefits of Online Ride-Hailing App Business Plan

Here are some pivotal benefits of this business plan, which are as follow:

To help you in critical decision
This robust business plan can do a forcing function—you have only to sit down and think about your ride hailing's major components before getting started, like marketing strategy, operation plan, and what products you'll sell. An entrepreneur can answer many tough questions before they arise and think deeply about core strategies to understand how those decisions will impact a broader objective plan.

Attract Outside Funding
This business plan will enable your potential investors and banks to clearly understand your passion, also allowing them to acknowledge the flow of money and resources. Communicating clear ideas to investors will persuade them that your business is a great opportunity to get involved; therefore, they will make investments in your business venture to help you to achieve your objectives.

The Bigger Picture
The Ride-Hailing App Business Plan gives you the right path to connects the dots in your plan, so as an entrepreneur, you will achieve a whole snapshot of your venture. This business plan will help you to prioritize tasks and activities. By looking at the bigger picture of your venture, you can decide which challenges need to tackle first or which task to address later and enables you to allocate your effort, time, and resources strategically.

Complete Information
All updated content is included in the Business Plan with references. The user is just required to include company name, employees, and other office-related information. It is ready to go template with financials.

Enhance Co-ordination
This Business Plan primarily can use within the company as an implementation plan. This may also improve and provide more consistent performance, improved coordination, and consistency among various segments of the company. Moreover, these business plans may help to identify your business strengths and weaknesses. Along with potential problems, and emerging issues. It also set forth performance benchmarks on which expectations will be based. It also clearly delineates goals and objectives to allow for coordination and better communication between all company areas.

Mitigate Risk
The in-depth market research about the Ride-Hailing industry will also help you to gain a better perspective. Along with a better understanding of the market or target audience which enables you to mitigate or minimize potential loss. It also allows you to keep up with market trends and analyze a competitive edge by sizing up business opportunities.



This Best Practice includes
Word File
Acquire business license for $350.00
Add to cart
Add to bookmarks