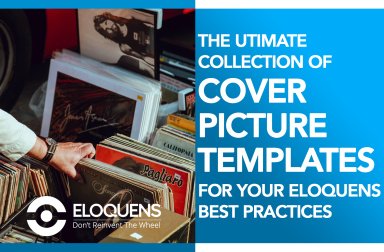 Ultimate Collection of Cover Picture Templates for your Eloquens Best Practices
A collection of 28 Powerpoint Cover Picture Examples for you to use for your Eloquens Best Practices✨
Eloquens Academy offers you this Best Practice for free!
download for free
Add to bookmarks
Further information
-> Increase the conversion rate for your best practices as an author
-> Build your Visual identity on Eloquens
-> Increase your level of credibility with your audience on Eloquens
-> Beat your direct competition with better best practice design and User Interface.
1/ PDF Files, Guides and Ebooks
2/ How-to Style Methodologies
3/ Downloadable Complex Excel Files, Word Documents and Powerpoint Decks
1/Private Video Content:
In this case, we generally advise you to either:
- Create a short 2-3 min introduction video for your full-video
- Take a screenshot of your video showing you talk to the camera - in this way, prospecting users can get a good idea of what to expect

2/ Content for which a screenshot of the best practice has a larger intriguing effect. Eg: Well Structured Financial Models.