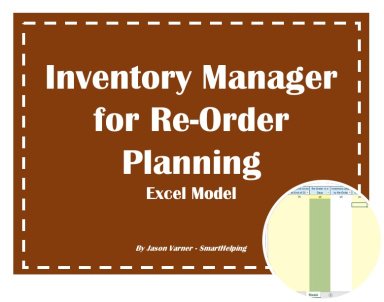 Inventory Manager for Re-Order Planning Excel Model
Help control and organize inventory re-ordering.
Acquire business license for $45.00
Add to cart
Add to bookmarks
Further information
To help managers stay on top of their inventory purchasing.
Where the average inventory sold per day is somewhat predictable.
If you don't have inventory.