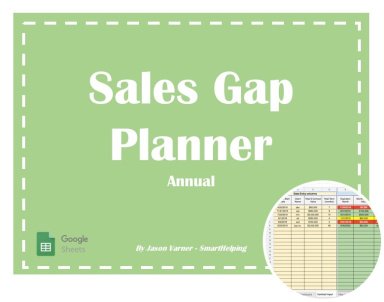 Sales Gap Planner - Annual
A dashboard that shows your expected annual billings compared to your annual revenue goal.
Acquire business license for $45.00
Add to cart
Add to bookmarks
Further information
Get a quick view of where you are at for the year in terms of revenue.
Any business that has fixed length contracts with a total $ value.
A business that has on-going contracts with no end or no contracts.