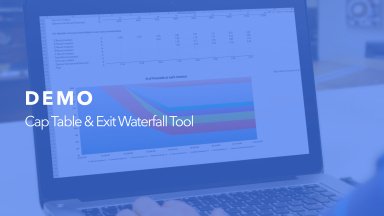 Cap Table and Exit Waterfall Template for Excel and Google Sheets
A Cap Table and Exit Waterfall template for Entrepreneurs and Investors
Taylor Davidson offers you this Best Practice for free!
download for free
Add to bookmarks
Further information
Forecast how rounds of financing impact ownership, valuation, dilution, and exit proceeds. Provide a working cap table and exit waterfall that companies can use across a wide variety of capitalization situations. Provide a set of simpler instructional tools that focus on teaching users how to issue equity rounds and convertible instruments, how to convert convertibles, and how to issue option pools.
Startups raising investment funds through equity, convertible notes, warrants, premoney and postmoney SAFEs. Investors looking to value prospective investments.