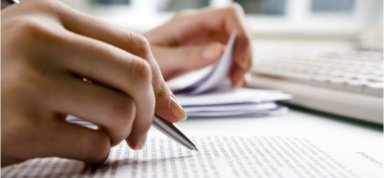 How to Write a Compelling Executive Summary
How To guide on how to write a compelling executive summary which includes examples of correct vs incorrect.
Introduction
Other than business plans, executive summaries are probably the most crucial of all business documents. It's fair to say that almost every big decision inside any company of any size involved an executive summary during the decision-making process.


Unfortunately, many people wrongly believe that an executive summary is a summary of the document, like a "Cliff Notes." Uh, no.


The purpose of an executive summary is to recommend a decision, not provide information. The longer document provides drill-down proof for that recommendation.
Loosely based upon conversations I've had with proposal guru Tom Sant, here's how to write an executive summary that will convince an executive (or executive team) to make a decision:
Step n°1 |

Describe a problem, need or goal.

Underneath the words "EXECUTIVE SUMMARY" explain in one or two sentences (at most) why a decision is needed.


Be specific and include quantifiable measurements, if possible.

thumb_upRight:
We are experiencing a $10 million shortfall in yearly revenue due to telecommunications network outages.

thumb_downWrong:
This document describes the XYZ solution in detail. Here is a summary of its contents...

Step n°2 |

Describe the desired outcome.

In one or two sentences (at most) describe what will be different if the problem is solved, the need is fulfilled, or the goal is achieved. Do not provide any details of the solution.

thumb_upRight:
According to our estimates (see Section 1), reducing or eliminating these outages will increase our profitability by as much as 20%.

thumb_downWrong:
In Chapter 1, we describe the multiple standard-compliant analog flux capacitors...
add_shopping_cartContinue reading for free (70% left)