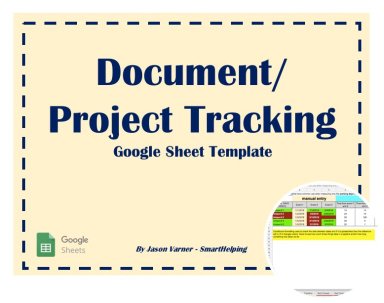 Document / Project Tracking Template
This is a basic template that shows the number of days events take to complete.
Jason Varner offers you this Best Practice for free!
download for free
Add to bookmarks
Further information
Track the number of days between events.
Any situation where you have a synchronous pipeline of events.
Any situation where some events could still be pending while the next event completes.