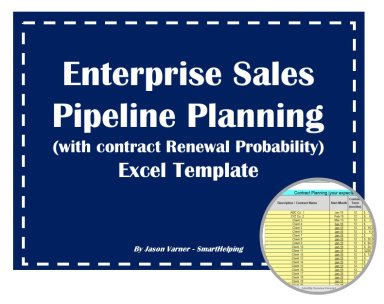 Enterprise Sales Pipeline Planning Spreadsheet - With Contract Renewal Probability
Set various enterprise contract details and define % to renewal in order to see various 5 year total contract values.
Acquire business license for $45.00
Add to cart
Add to bookmarks
Further information
Test various scenarios to see expected revenue ranges based on probability to renew per contract.
When you have a smaller number of large clients.
Situations where there is not a % chance to renew contracts or when you have a large amount of contracts/clients (<1,000's) with varying terms.