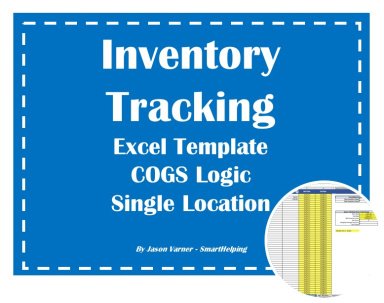 Inventory Tracking Excel Template - Single Location - COGS Logic
An inventory management excel template designed for 1 location and focuses on deriving a cost of goods sold per sku.
Acquire business license for $45.00
Add to cart
Add to bookmarks
Further information
Track the quantity and cost of inventory movements.
With 1 location where inventory moves in and out of.