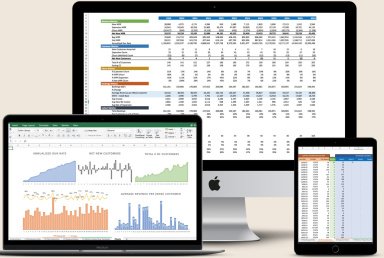 Analyze SaaS Bookings + Automated KPI Dashboard
This model allows you to gain a deep understanding of how your SaaS bookings have performed over time.
Acquire business license for $35.00
Add to cart
Add to bookmarks
Further information
To educate, simplify, and automate SaaS bookings analysis. This piece specifically results in a KPI dashboard based on bookings data.
Analyzing SaaS bookings data