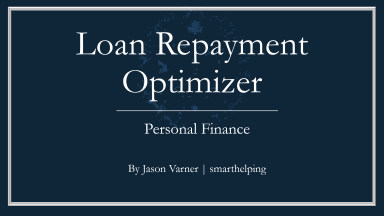 Loan Pay Back Optimizer - Excel Model
Enter an extra payment allocation and see how this effects your total repayment across multiple loans.
Acquire business license for $45.00
Add to cart
Add to bookmarks
Further information
Measure cash savings and debt repayment optimization effects with extra principal payment.
Principal and interest loans.
When snowballing (using the debt service of previous loans to pay back newer ones).