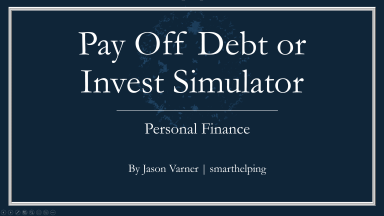 Excel Calculator: Full Loan Pay Off or Invest it All
Compare the effects of paying off all your loans right away or using that money to invest with.
Acquire business license for $45.00
Add to cart
Add to bookmarks
Further information
Compare two scenarios regarding investment value.
If you don't have debt and/or if you are not looking to make an investment.