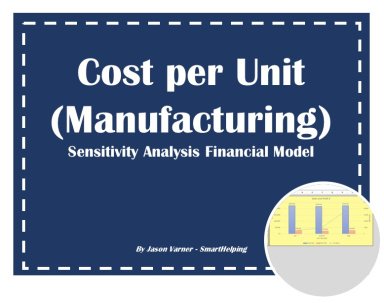 Cost per Unit (Manufacturing) Sensitivity Analysis Financial Excel Model
A simple, but helpful tool that helps a manufacturer plan various price points.
Acquire business license for $45.00
Add to cart
Add to bookmarks
Further information
Price point sensitivity planning based on various manufacturing costs.
A manufacturing company or any situation where you are selling units in volume.
Non-manufacturing scenarios or those without significant volume.