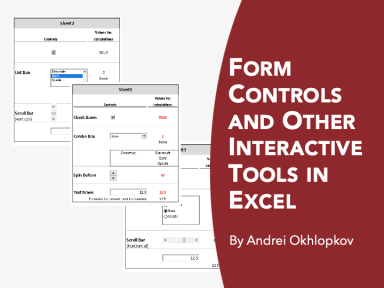 Form Controls and Other Interactive Tools in Excel
An overview of form controls, ActiveX controls and hyperlinks used in financial models.
Andrei Okhlopkov offers you this Best Practice for free!
download for free
Add to bookmarks
Further information
Quickly change inputs, assumptions and scenarios in financial models or jump between the sheets and sections
Almost any financial model using scenarios and sensitivities
The tool has ActiveX controls which do not function on Mac computers. But other controls do.