Finance & Accounting tools
Total results: 556 has-more!
What is Finance?
Finance can be defined as the term describing two major intertwined activities:
the management of money as an asset
the process of finding necessary funds for projects
Funding is key for all major stakeholders in an economy: individuals, corporations and governments. This is what explains the classical division of the discipline into:
Personal Finance
Corporate Finance
Public Finance
Major activities in Finance, for all of the three categories above include: investing in value-added projects, obtaining the cheapest credit possible, the allocation of funds to back up liabilities and making these operations happen (ie: banking).
More on finance on Investopedia here
Why is Finance key for organizations?
Successful Finance Management is one of the key pillars for a healthy organization. The discipline uses a number of financial instruments (eg: loans, investments, securities) to answer an organization's financial needs. Good financial management and funding helps organizations fund the assets necessary for their growth (i.e: labor, machinery, equipment, services etc.). Keeping an eye on key financial indicators and using the right financial instruments, tools and strategies is at the heart of an organizations life, survival and expansion. Finance functions can either be in-house, outsourced, used on a temporary basis (Consulting) or, most often, a combination of the three.
How can you get a Finance job?
Landing a finance job isn't easy, as having and using with success the right knowledge is a pre-requisite.
Possible paths to land a job in finance are:
=> Getting an MBA, Bachelors or Master Degree in Finance
=>Statutory Courses validated by official authorities
o Chartered Accountants
o Cost & Management Accountants
=> Specialized Finance Courses
o CFA (Chartered Financial Analyst)
o CFP (Chartered Financial Planner)
o Economics Courses
o Statistics Courses
o CAIA (Chartered Alternate Investment Analyst)
o Financial Risk Manager
o Financial Modeling and Investment Banking Programs (Offline or Online)
More on getting a Job in Finance on Quora here
How can I acquire the skills and tools used in Finance?
Most Finance professionals, on top of their knowledge, have a set of tools they use for their daily or exceptional operations. They either build them themselves from scratch based on their expertise and experience of a large or specific sector or they use ready-made tools provided by their firm, colleagues or online web-sites.
Eloquens is in this last category, as an intermediary between financial tool authors and financial tool users, with the objective of helping finance professionals building on each other's work instead of having to reinvent the wheel every time. You will find below, for download and open discussion a number of excel financial models and methodologies by world-class academics, experts and professionals.
Have a Finance & Accounting tool to share?
Publish a tool
Can't find what you are looking for?
Tell us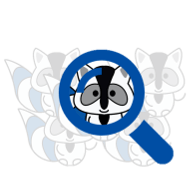 Think of someone who could publish?
Suggest an author
Any questions on Finance & Accounting?
The user community is here to help. Go ahead!