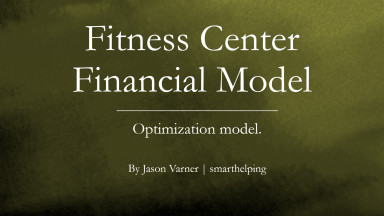 Fitness Center/Gym: Startup Financial Model - 10 Year
A tool to help forecast the cash flow and cash requirement of starting a gym or fitness center. Includes fully integrated 3 statement model.
Acquire business license for $70.00
Add to cart
Add to bookmarks
Further information
Build a financial forecast for 10 years with logic specific to gym memberships.
Someone in need of a financial forecasting tool for a fitness center/gym.
Forecasting for non-membership businesses.