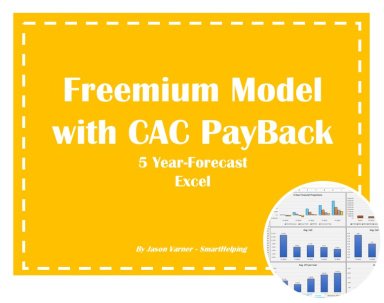 Freemium Model with CaC Payback - 5 Year Forecast
Forecast a 5-year financial plan based on logic specific to the freemium strategy. Includes 3-statement model / cap table.
Acquire business license for $45.00
Add to cart
Add to bookmarks
Further information
Forecast out cash flow and key expected performance figures .
A business that has ad revenue combined with a subscription service.
Non recurring revenue models.