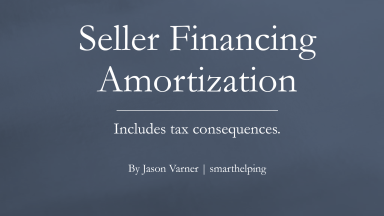 Investment Analysis: Seller Financing Amortization / Tax Basis Calculator
Model out the economics of seller financing transactions as the original investor of a piece of property/asset.
Acquire business license for $45.00
Add to cart
Add to bookmarks
Further information
Model out a seller financing transaction from investment to full repayment.
Selling anything that is financed by the seller.