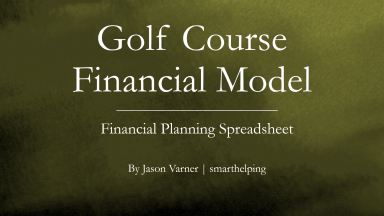 Golf Course - Startup Excel Financial Model
A financial model template designed to improve your golf course business plan. Includes financial statements.
Acquire business license for $125.00
Add to cart
Add to bookmarks
Further information
Provide a 5-year financial model for a golf course startup.
Not building a golf course.