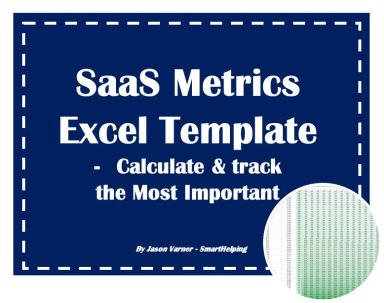 SaaS Metrics Excel Template - Learn How to Calculate and Track Actuals
A simple tool for any SaaS business to track their most important metrics over time. Advanced LTV calculations.
Acquire business license for $45.00
Add to cart
Add to bookmarks
Further information
Learn and calculate key SaaS metrics.
Any business with customers that pay a monthly fee and/or a one-time setup fee.