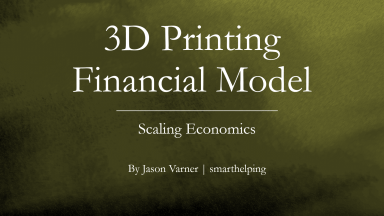 3D Printing (B2C) Excel Financial Model
A 5-year monthly and annual template to plan out the startup and financial performance of a 3D Printing B2C business.
Acquire business license for $70.00
Add to cart
Add to bookmarks
Further information
Drive assumptions that result in a 5-year financial forecast for a 3D printing B2C business.
B2C 3D printing business model.